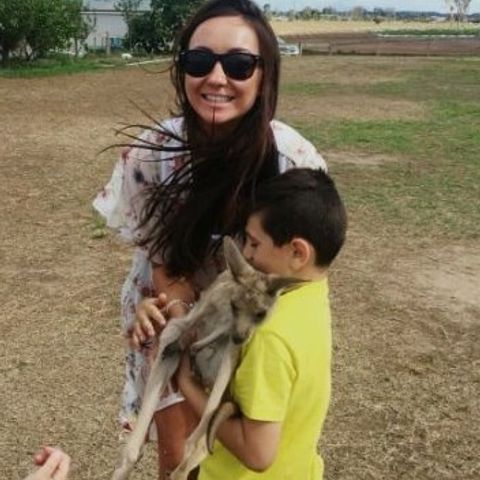 30 year old female
Based in Penrith, New South Wales 2750
Car ✓
Erin has a current First Aid certificate.
Rating
Erin doesn't have any ratings yet.
Erin
Hi I'm Erin
I am a people person I like to be active, and help others.
I feel most comfortable when helping others and making peoples day a little brighter and easier by way of transport support & company
I am non judgemental and always like to learn...
---
Availability
Monday , Tuesday afternoon &
Weeknight evenings flexible
Qualifications
Clinical Qualifications
 Emergency Medical Technician training, NWAS 2015
 Urgent care foundation course, NWAS 2014
 Basic Life support and resuscitation -adult & paediatric, NWAS 2014
 ECG+1+1 course, 2015
 Forensic services control and restraint, 2014
 Safeguarding level 3, 2014
 Physical interventions training including Control & Restraint, Merseycare 2012
 Iegal Highs awareness course, Merseycare 2012
 Completed the KUF Personality course, Merseycare 2013
 MAPPA training, Merseycare 2012
 Basic Life Support, Merseycare 2012
 Awareness of the Mental Health Act, Mental Capacity Act and Human Rights Act, 2012
Driving Qualifications
 Full Driving License, DVLA 2006
 Category 'C' LGV License holder, DVLA 2013
 BTEC Emergency response driving course, NWAS 2015
 BTEC Level 2 ambulance driving, NWAS 2014
Activities
Erin is particularly interested in the following activities.
Event Buddy
Health & Wellbeing
Outdoor Adventures
Hobbies
Erin has the following hobbies and interests.
Cooking
Cycling
Fitness & Exercise
Travel
Walking
Languages Spoken
English
First Aid
Erin has a current First Aid certificate.